This drawing is the overview of the La Bajada community water system. This drawing completed in 2011 and complied by Historic American Engineering Record.
La Bajada village with its long lots and adjacent acequia is a typical example of a New Mexican vernacular landscape. The acequia system is perhaps the most significant feature of the village, as all other features exist in relation to it (see Figure 1, Appendix). This agriculture landscape with Spanish Colonial influences dates from 1737, when the Village of La Bajada was first documented by the Franciscan Church. A decline in the acequia system occurred due to a severe drought and the Great Depression. Many residents abandoned the village in the 1940s during World War II as they followed the call to serve their country. The village had a small rebirth in the 1960s when resettlement occurred and the acequia system and associated fields were revitalized.
This is part of the Historic American Buildings Survey/Historic American Engineering Record/Historic American Landscapes Survey Collection at the Library of Congress.
| | |
| --- | --- |
| Document Type: | Drawing |
| Historical Event: | Resources |
| Sub Event: | Acequias at Statehood |
| Origin: | Library of Congress |
| Date: | |
| Author: | Jonathan Sampson |
| Permission: | Public Domain |
| Contributor: | Tammie Torres |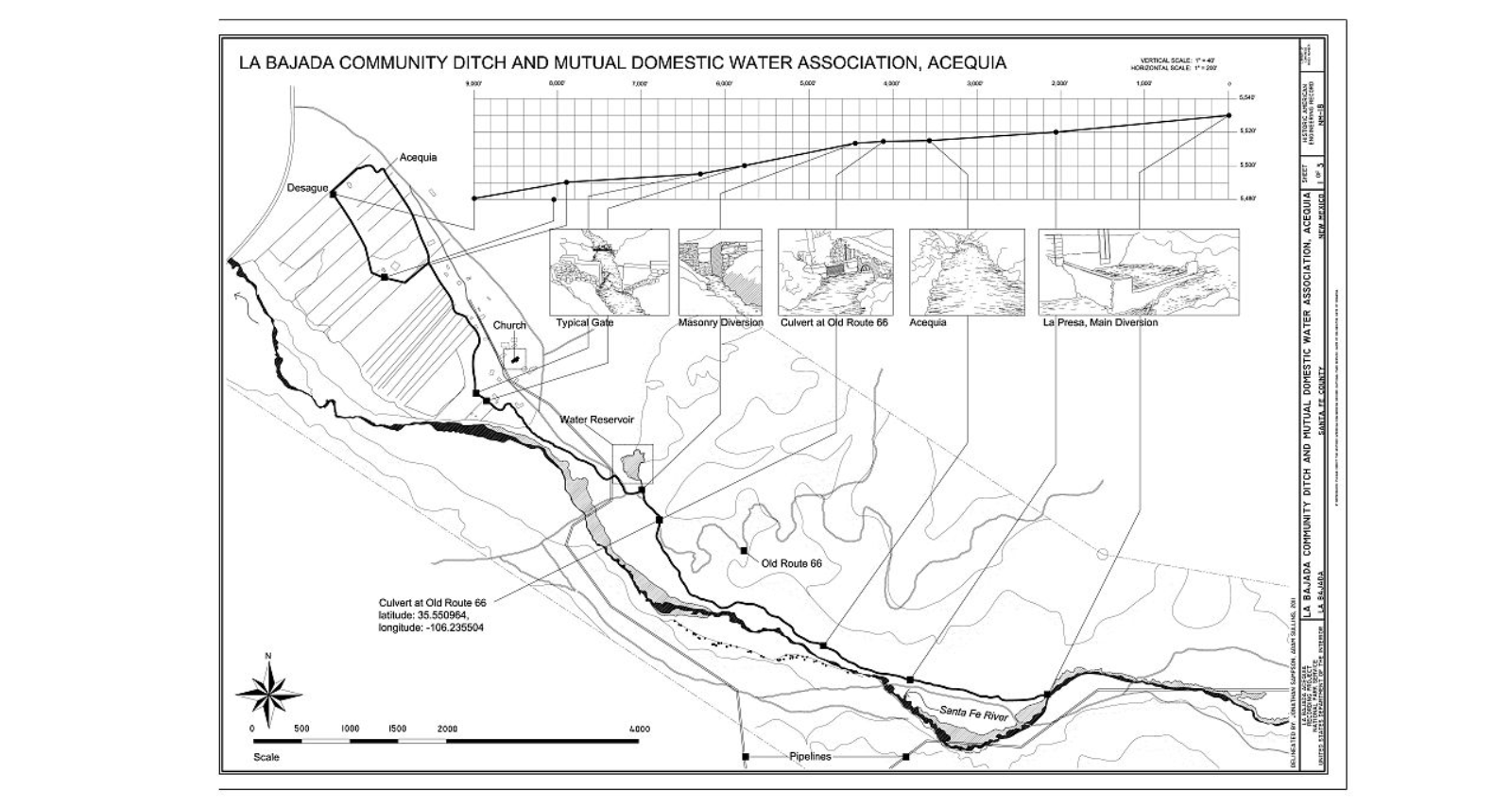 Digital Text:

Related Documents
An educational resource for New Mexico high school history programs.

Print This Page