Harper's Weekly drawing shows part of the Sixth Cavalry drilling in the region around Fort Bayard, New Mexico firing over their horses, which lie flat on the ground.
In 1865, General Carlton, commander of the District of New Mexico, requested that a new fort be established in the southwest region to protect the early settlers, miners and travelers from the Apache. Fort Bayard, located in the homeland of the Apache, was established in August 1866 by Company B of the 125th U.S. Colored Infantery, under the command of Lieutenant James Kerr. He established an encampment near the mining communities of Pinos Altos and Santa Rita. In 1899 the post of Fort Bayard was transferred to the Army Medical Department. This drawing was published in Harper's weekly, April 4, 1885  p. 216 and is part of the Prints & Photographs Online Catalog at the Library of Congress.
| | |
| --- | --- |
| Document Type: | Drawing |
| Historical Event: | Parks and Monuments |
| Sub Event: | Historic Site Preservation |
| Origin: | Library of Congress |
| Date: | April 4, 1885 |
| Author: | T. de Thulstrup, Harper's Weekly |
| Permission: | Public Domain |
| Contributor: | Tammie Torres |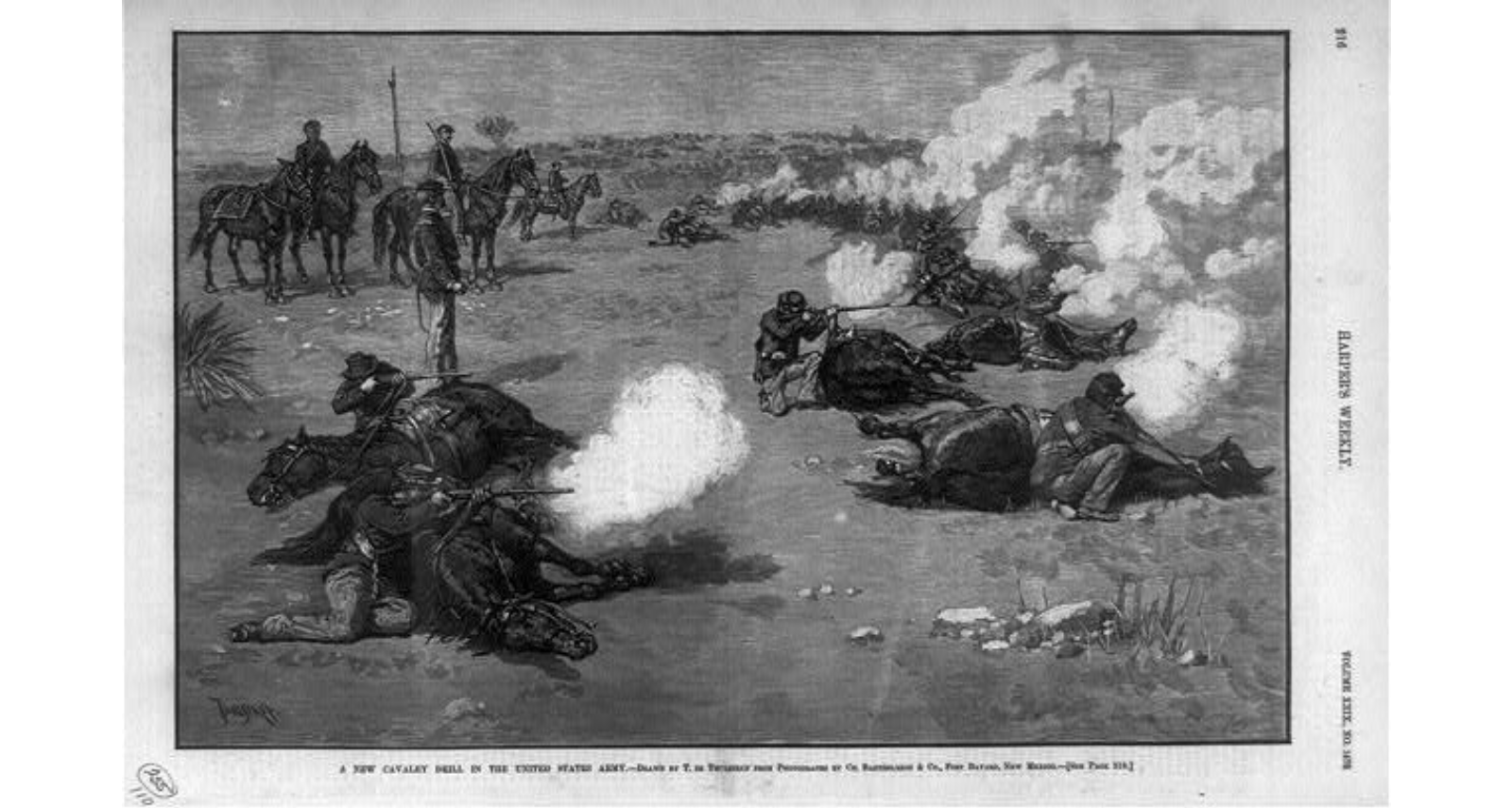 Digital Text:

Related Documents
An educational resource for New Mexico high school history programs.

Print This Page